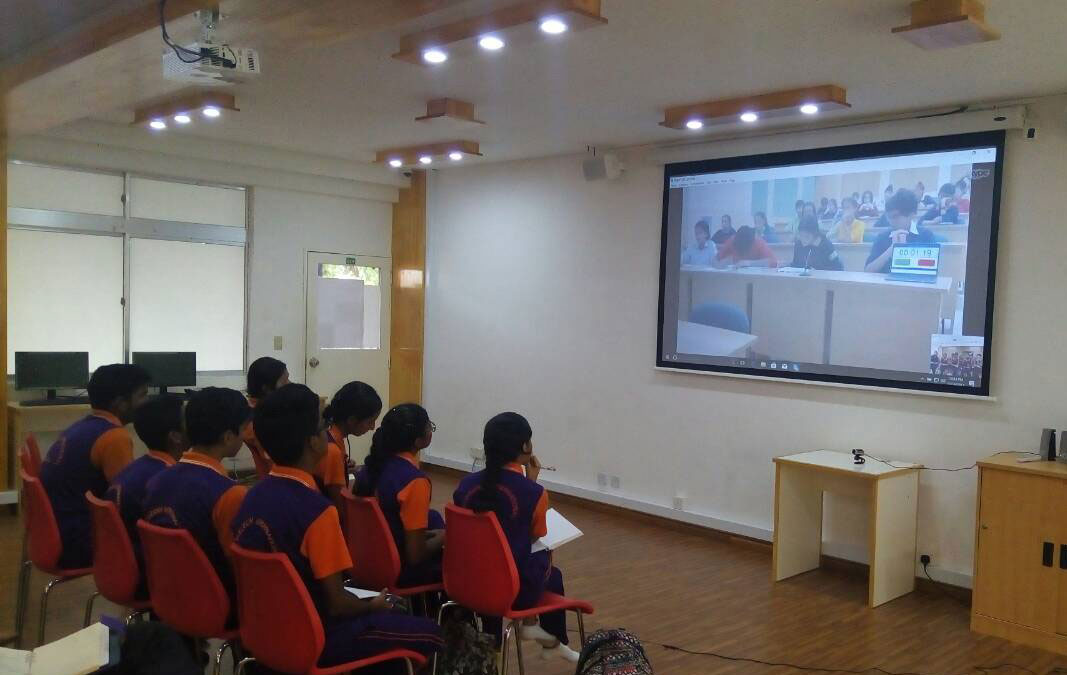 GIS and The Shi Ram School (TSRS) Moulsari started a collaborative project to bring students of both schools together to interact on different topics related to the subjects they are studying.  
The student collaboration was held via skype today between students of grade 9 from both schools.  The topics discussed  were on History and Computer Science. 
This would be an ongoing programme and will be held for other grades as well. 
Initially the exchange is on different subject areas, however we plan to focus on other areas as well, such as themes related to the Global Development Goals set by the UN. 
Both schools are very excited about this project to flatten classroom walls, share knowledge and experiences and also make friends!